Newcast Studios
By Lach Howarth
Featured Image: Clubhouse Member Ryan using the 27″ iMac to create 'Lego Pirates'
Newcast Studios are Canberra video production company, live streaming, Google adwords and Google business view specialists. We're proud to have Newcast as one of our Clubhouse partners. In the centre of the room, at the heart of the Clubhouse, you'll find a 27 inch iMac computer that they generously donated to support young people and their learning experience in October 2016.
The iMac has been at the core of many amazing projects designed and created by members, such as the Lego Pirates short, members disappearing in a puff of smoke, time lapses, photoshopped images and more. Have a look at the behind the scenes video for the YWCA Canberra Clubhouse short, 'Lego Pirates':
The donation of the 27 inch iMac has greatly improved our ability to offer high end video workshops at the Clubhouse, as it is easily able to run Adobe AfterEffects and Premiere Pro. This has led to some fantastic green screen videos including Emily disappearing in a puff of smoke.
In addition to the great video work that Members have utilised this iMac to create, there has also been some clever uses of Adobe Photoshop ranging from photo touchups to complete creations of new images. An example of a completely new project created from other images mashed together in the Clubhouse is this surreal tree, created by Clubhouse member Angus.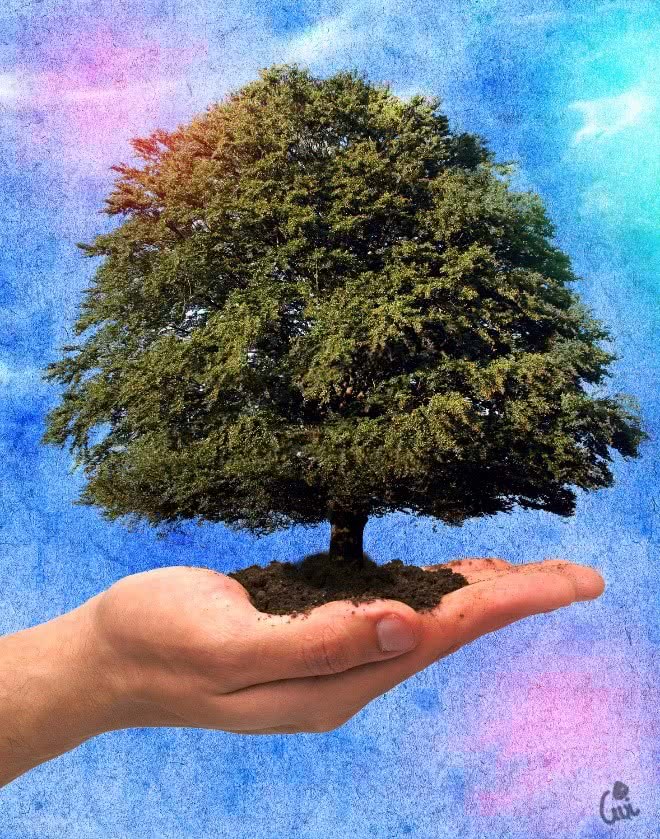 Newcast Studios also donated a second iMac that needs some refurbishment, so if you have an interest in soldering come on down to the Clubhouse and we can get it up and running.
We'd love to extend a massive thank you to Newcast Studios for their generous donations and we look forward to sharing the amazing work that the Clubhouse Members produce using it! If you want to know more about Newcast Studios and the work they do you can find them on their website, Facebook, Twitter, YouTube, Vimeo and LinkedIn.