International Women's Day at BiG Day In
To celebrate International Women's Day this year, YWCA Canberra Clubhouse had the amazing opportunity to bring nine young women from Caroline Chisholm Senior Campus to attend The BiG Day In at Charles Sturt University in Wagga Wagga, NSW.
International Women's Day is a global day celebrating the social, economic, cultural, and political achievements of women. The day also marks a call to action for accelerating gender parity. This year's campaign is to #PressForProgress to achieve gender parity. Census data from 2006 and 2011 shows that only 16 per cent of STEM qualified people are female. These statistics demonstrate why the Clubhouse is so passionate about creating opportunities for young women to explore their passion for science, technology, engineering, arts, and math (STEAM).
The young women who attended with us are all Clubhouse members, and all have a passion to pursue a career in STEAM. As such, attending this National ICT Careers Conference was an important opportunity to learn about the many pathways, areas, and opportunities a career in IT can offer.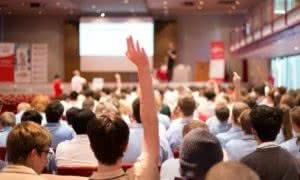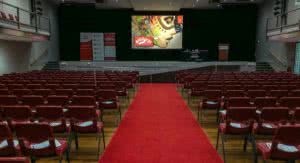 At The BiG Day In, attendees heard from a diverse range of people in the IT industry, including:
Preparing for thefuture' – Dr Tim Kitchen, Adobe
'From Fish and Chips go Silicon Chips, A Day in the Life of Brad Campbell' – Brad Campbell, Customer Support Representative, and James Howell, CEO of Professional Data Kinetics
'Problem, Purpose, Passion – The Journey of a Startup Founder' – Naomi Start, Co-Founder FARMpay, Executive Manager, Regional and Agribusiness Banking, Commonwealth Bank
Adam Smith, Australian Government ICT Apprenticeships & Cadetships
'Cybersecurity: Hacking for Good' – Jimmy Taylor and Kate Champ, Westpac
'Your Way In' – Tegan Penna and Olga Popovic, WiseTech Global
'Build a Business for Yourself' – Dianna Somerville, Agrihack, Regional Pitchfest, BushAngels& RGTC Group
'Web Walruses and Other Mythical Beasts' – Michael Nixon, Founder of EduKits International
View the full program here, and a WIN News report from the day here.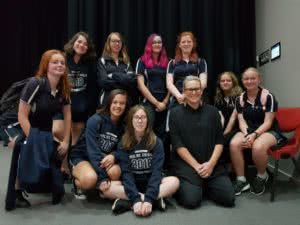 Hearing from Naomi, Dianna, and Michael was particularly inspiring. Naomi and Dianna are two women who have created their own start up businesses and empower young people to discover their passion, and apply it to solve a problem. These women showed our young girls that there are incredible opportunities for women in STEAM. Michael is a high school student who has started a business and manages it between classes and study. It was inspiring to see that age is only a number and doesn't hold you back as long as you have passion and vision!
In upcoming weeks, the Clubhouse will work with the young women who attended with us to hear more about how the Conference has influenced their ambition for their futures.
The BiG Day In IT Careers Conference at Charles Sturt University was such a great celebration for International Women's Day, and the Clubhouse is very grateful to be a part of it and support young women to realise the many opportunities a career in STEAM can offer.
You can stay updated on all our highlights by keeping an eye on our Facebook and Twitter pages. You can also read our blog and subscribe to the YWCA Canberra Clubhouse quarterly newsletter!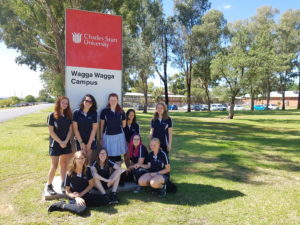 .