Highlights from the Clubhouse
The term is in full swing, and great things have been happening at YWCA Canberra Clubhouse. If you've been keeping up with the Clubhouse's social media sites, you will have seen the creative and innovative things that the members have been creating. If you haven't, follow us on Facebook and Twitter! Here are some highlights of what Clubhouse members have been up to. 
Stop Motion Animation 
What started as scrolling through GIFs on the internet quickly turned into creating a GIF using an online program and even building an entire stop motion project! 
This project needed lots of problem solving skills and critical thinking from Clubhouse members Callum and Ella. They needed to position the camera correctly, layer different textures and depths, create an origami boat, and even figure out a way to stop the figurine from toppling over! 
Science Experiments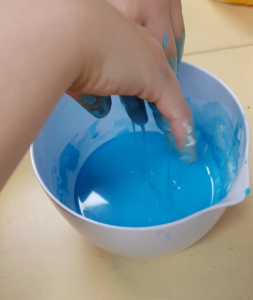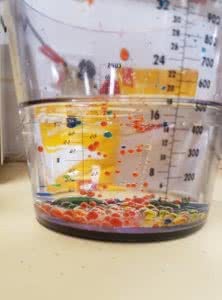 To celebrate International Day of Woman and Girls in Science, Clubhouse members loved learning about science through experiments!  Members learnt about the different density water has to oil in this mesmerisingly colourful experiment! We used our critical thinking to hypothesis, experiment, and analyse. Emmet made non-Newtonian fluid today which is a fluid that does not follow Newton's Law of Viscosity! "When I feel (slowly) it's easy to move, but when I go faster it sticks!"
  
Origami
Ella loves doing origami and made these 3D geometric shapes for some friends. After completing these she decided  to make a Chinese finger trap after watching a YouTube tutorial. Staff love learning from Clubhouse members, they make such great leaders and teachers. Zoe took a break from learning the keyboard to make these origami flowers and even made a bouquet for them! By looking up different YouTube tutorials, Zoe was able to show initiative and make these all on her own.
.
Photography
Seeing a new perspective with the diversity of photography art, these cut out paper photographs inspire creativity and imagination! Extending on our learning, a Clubhouse member made a silhouette of two people sitting side by side. With help from the Clubhouse Coordinator, and by using different perspectives and depths with the camera, the photograph looks as though the people are sitting on a bench outside. 
Drawing and Painting
Botanical illustrations are a creative way to develop patience and attention to detail skills. Clubhouse members really got excited about making tape painting last week! By using masking tape to protect parts of the cardboard, members were able to make some super creative patterns.
You can stay updated on all our highlights by keeping an eye on our Facebook and Twitter pages. You can also read our blog and subscribe to the YWCA Canberra Clubhouse quarterly newsletter!