Humans of the Clubhouse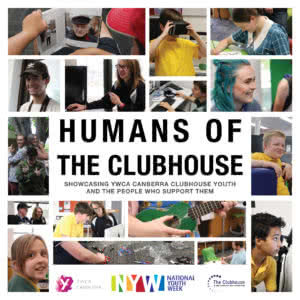 To celebrate National Youth Week 2018, the Clubhouse is launched its 'Humans of the Clubhouse' project. National Youth Week runs from 13-22 April this year, and provides an opportunity to celebrate young people aged 12-25 across Australia.
The Humans of the Clubhouse project showcased Clubhouse members, as well as the community of people who support them. The project was based on the 'Humans of New York' project, and included portraits and interviews with Clubhouse members, staff, and mentors, celebrating the unique skills and attributes that each of them bring to our program.
The exhibition was open 16 – 30 April at the Tuggeranong Hyperdome exhibition space across from the Good Guys pet. The exhibition has now moved to its permanent location at the Clubhouse.