BiG Day In Visit
By Lach Howarth
Featured Image: Clubhouse members attending the BiG Day In
The YWCA Canberra Clubhouse was lucky enough to be able to take three of our high school members to the BiG Day In last Thursday, the 25th of May. "The BiG Day In™ is an IT careers conference designed by students for students. It is designed for both high school (Years 9-12) and University students interested in careers in technology." – http://www.thebigdayin.com.au/
The day featured a wide range of speakers talking about their careers, how they got to where they are, and why they do what they do, as well as an interactive exhibition. With speakers from Microsoft, Tata Consultancy Services, Infosys, DXC Technology, WiseTech Global, the Australian Government (including their cyber security divison), Birdsnest and IBM, a wide range of stories and topics were shared.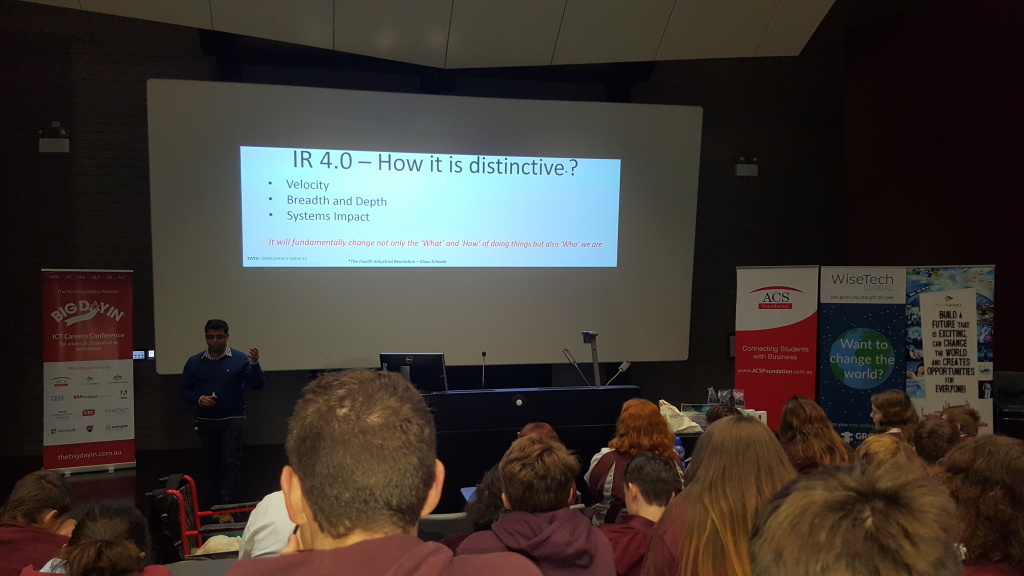 Tarun Malviya from Tata Consultancy Services addresses the young people present on Industrial Revolution 4.0
One speaker that stood out for our members was Kevin Landale from Infosys. A self confessed Geek, Photographer, Gamer, Car Nut, Traveller, ICT Professional, Startup/Entrepreneur Mentor & Coach, Agile Practitioner, Technology Strategist & Procrastinator. Kevin currently works at Infosys as a Senior Consultant and is an active members of the Australian Computer Society's Canberra branch. Kevin gave a very down to Earth presentation on things he wishes he had known when he was first starting out in his career. With valuable lessons about job satisfaction, how to best position yourself to succeed and more, Kevin was a great resource for our members to hear from.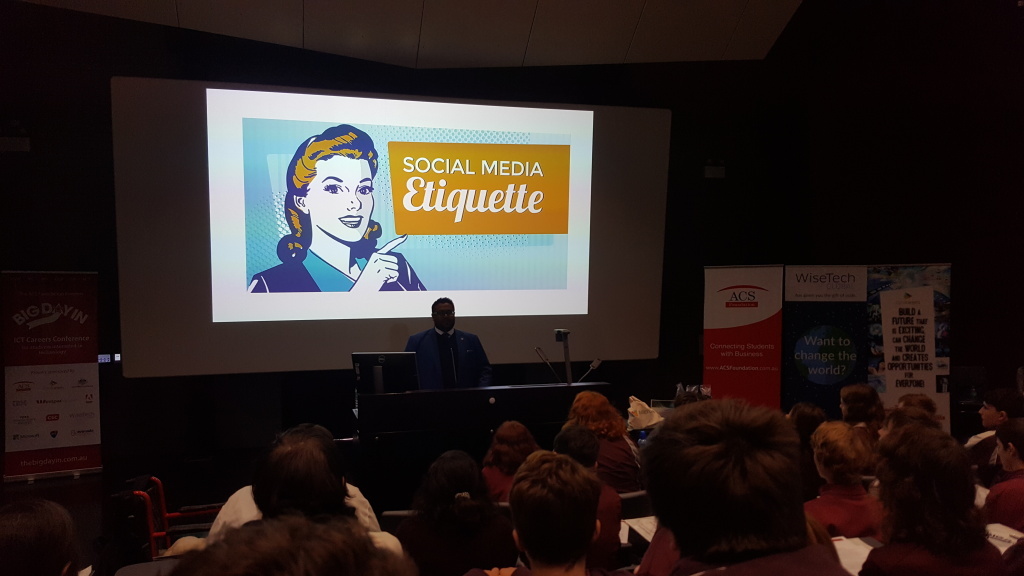 Kevin Landale talks about things he wishes he had known when he was first starting out in his career
The other aspect to the BiG Day In was the exhibition were participants had the opportunity to try out some cool tech and chat with the speakers during the morning tea and lunch breaks. One particularly popular stall was a helicopter simulator with young people able to take the controls and test their abilities.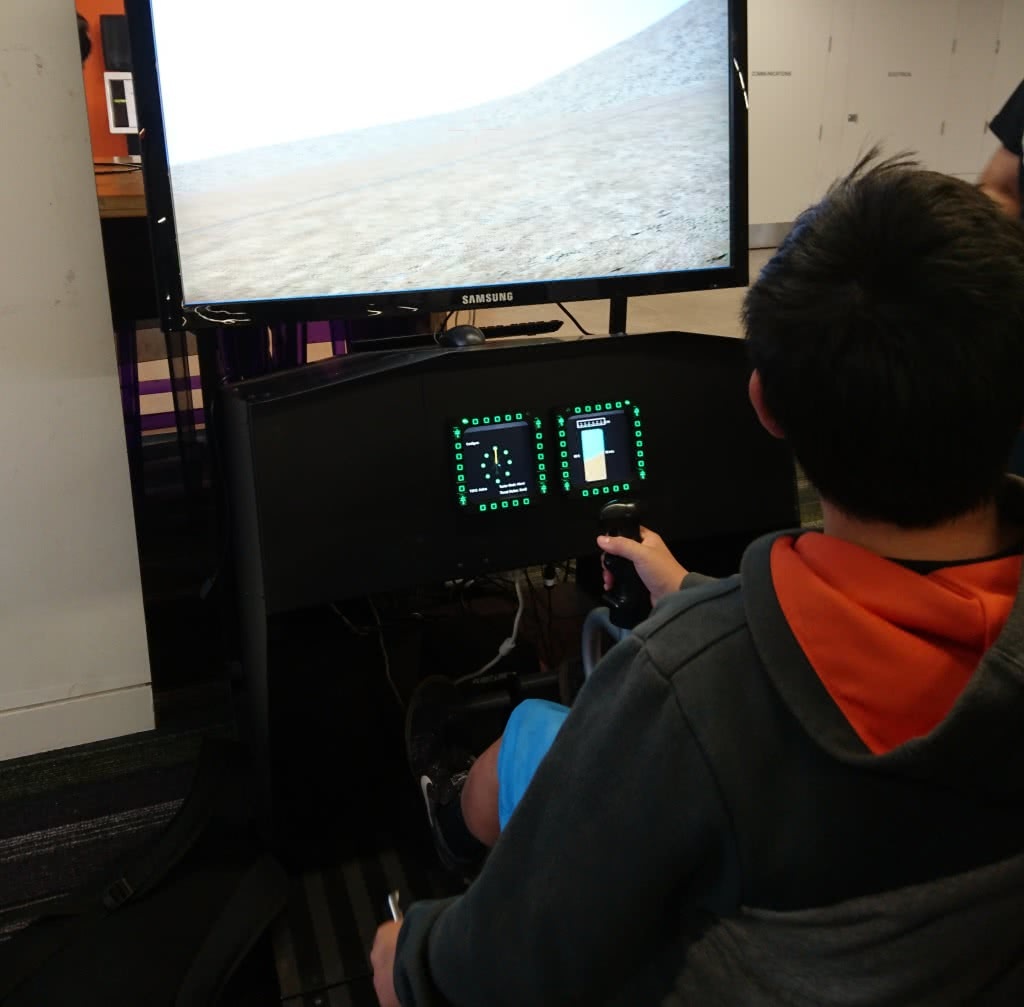 Clubhouse Members try out the helicopter simulator at the exhibition
Overall the BiG Day In was a fantastic event that sparked some possible career ideas for some of members. One member, Emily, mentioned a particular interest in becoming an Engineer after listening to Chris McRoberts and Conor Tierney from DXC Technology talk about the work that they do. We'd love to extend a massive thank you to the Australian Computer Society for enabling us to come along and participate!