Clubhouse International Women's Day Celebration
By Lach Howarth
Featured Image: Clubhouse members and mentors celebrating International Women's Day
This year, for International Women's Day, the YWCA Canberra Clubhouse hosted a girls-only celebration focusing on all the amazing things women do in science, technology, engineering, arts and maths (STEAM) fields. The day featured female mentors and staff showcasing some of the amazing and fun work that they do, a bite to eat and lots of music, games, exploration and fun. We had a fantastic turn out with 12 female members attending, which is higher than our average attendance for males and females combined this year!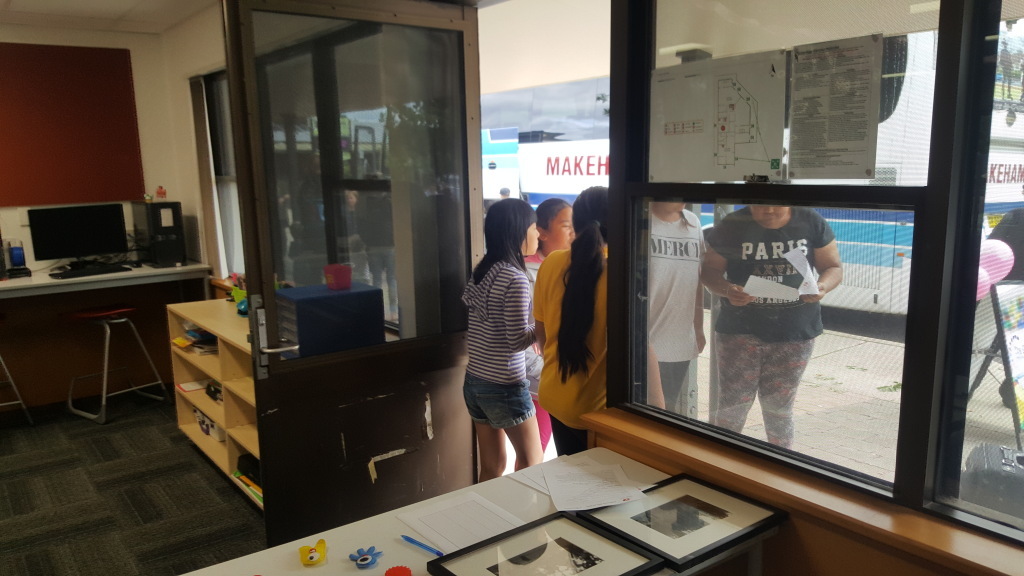 Richardson Primary School returns from camp and more members pour in!
The theme for International Women's Day this year was "Be Bold for Change" where everyone was asked to "call on the masses or call on yourself to help forge a better working world – a more gender inclusive world." At the Clubhouse we strove to encourage more young women to get involved with science, tech, engineering, arts and mathematics. We know that some young women feel more comfortable trying new things when they aren't around boys, so wanted to give them this opportunity. The feedback from the girls on the day was resoundingly positive with many excited to start attending the Clubhouse more regularly!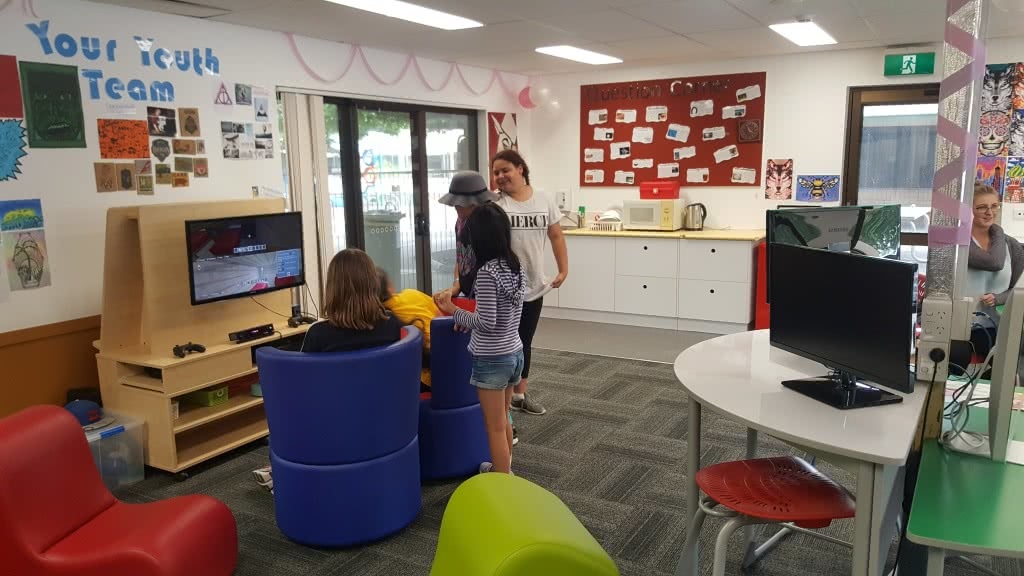 Female Clubhouse Members exploring, building and creating in Minecraft
We were very lucky to have special guest mentor, Hayley, join us to celebrate International Women's Day. Hayley is an amazing local musician, fantastic guitars and incredible singer. Hayley has played gigs at venues all around Canberra, including some amazing sets at the annual National Folk Festival. It was great to see Hayley and the members making music together with everyone jamming out to Smoke on the Water by Deep Purple. Hayley has said that she is definitely keen to come back to the Clubhouse, so if you're interested in music this is definitely an opportunity you don't want to miss out on!
Check out this video of Hayley playing at Canberra Musicians Club Backanalia in April 2011:
Overall the Clubhouse International Women's Day Celebration was a great day and we can't wait to celebrate it again next year!