Winter School Holiday Program
YWCA Canberra Clubhouse offers a free school holiday program during each school break, which includes activities at the Clubhouse, as well as excursions around Canberra. The Clubhouse has had an incredible school holiday program, packed with lots of engaging and educational activities.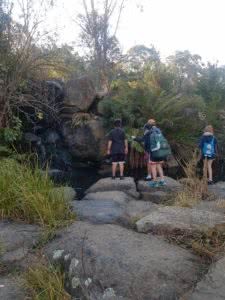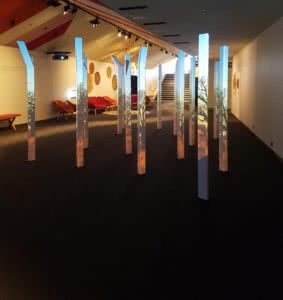 The first week of the school holiday program coincided with NAIDOC Week and was a great opportunity for us to celebrate the history, culture and achievements of Aboriginal and Torres Strait Islander people. The theme for NAIDOC Week this year was Because of Her, We Can, focusing on Indigenous women and the important contributions they have made – and continue to make – to our communities and our nation.
We started the school holiday program with making bowls using clay we had made from scratch. Whilst making these, we learned about the artist Thanakupi, an Indigenous Australian ceramic artist, and how growing up she had only used clay in a sacred ceremonial context and had initially struggled with using it for other artistic purposes. Her strong Thanaquith background ensured a childhood rich in traditional customs and she often returned to Napranum to explore her ancestral past with the intention of capturing its history and traditions with her ceramic art and sculptural designs. She merged her community's tribal stories into visual narratives using the vehicle of her stoneware creations and she even referred to her work as 'story pots'. In the second week of the school holidays, once the bowls were dry, we encouraged our members to paint and decorate their pieces in a way that symbolised their own upbringing and culture.
We continued our education of Aboriginal and Torres Strait Islander women with an excursion to the Australian National Botanic Gardens and walked the Aboriginal Plant Use Trial. At least half of the food eaten by Aboriginal people came from plants, and it was the task of the women to collect them. On this walk we learned about a selection of plants and some of the ways that these were used by Aboriginal people in different parts of Australia. During the walk, one of the young people had a clipboard with paper and was drawing the different plants and structures she saw.  We had a great time walking this trial and learning about the resourcefulness and resilience of the Indigenous people.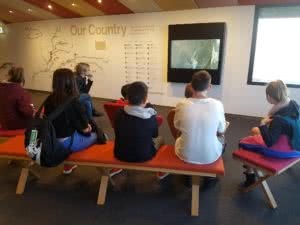 We learned more about Aboriginal and Torres Strait Islander history with the First Australians Indigenous Australia tour at the Nation Museum of Australian.  We had a fun time making music with traditional Aboriginal instruments. It was interesting for us to learn more about the different gender roles and the common myth that women are forbidden to play or even touch a Didgeridoo. While it is true that women do not play in public ceremony, there appears to be few restrictions on women playing in an informal capacity. We also really enjoyed the display of the Goolarri Media Enterprises of Broome, Western Australia. We entered the interactive recording studio and we auditioned as volunteer announcers and, at the end of our session, we heard our broadcast played back. This tour was a great opportunity to learn about Aboriginal and Torres Strait Islander peoples, their history, culture and connection to country.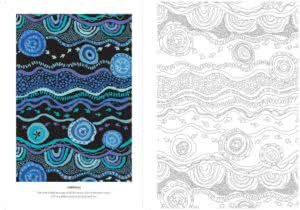 We ended the first week with looking at Ros Moriarty's work, specially her book 'Colouring Country' an art therapy book featuring 42 full-colour reproductions of superb Indigenous Australian artworks, each with a colouring template and a description of its story and cultural context from the Dreamtime. We have a copy of this book at the Clubhouse for our members to learn about Aboriginal and Torres Strait Islander history and culture, but also to inspire them to create their own colouring books. Young people can draw a picture by hand and using Adobe Illustrator we can create a digital vector image of it, thus making it a colouring template. We look forward to using this technique for more future projects.
The second week of the school holiday program was kicked off with the LGBTQIA & Allies Prom planning day at YWCA. The Prom is a formal style event for young people to express their identity in a safe, supportive, and non-judgemental environment. At the planning day we brainstormed lots of ideas to make this event bigger than ever before. We voted on a theme, the possibility of an ice cream bar, a lolly bar, and making a documentary. We're really looking forward to having a sit-down dinner, a red carpet, and make up stalls, it'll be a great event!
We welcomed our newest mentor John on Wednesday who led a maker platform workshop. John set up an interesting display of different computer programming platforms like Arduino and Raspberry Pi. He talked us through the beginning of computer programming and we were able to practice coding. It was an interesting afternoon of learning and we're excited to invite John back to do some more mentoring in computer programming.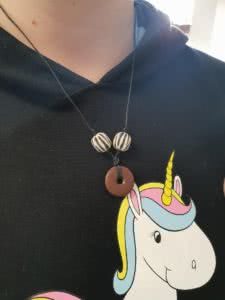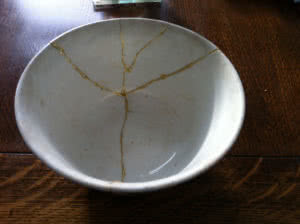 The ended the school holiday program with gathering different games to code our Sphero SPRK+, like bowling, floor darts, and minute to win it challenges. We also looked up come YouTube tutorials on how to create DIY earrings and used our beading kits to make some jewellery. We had a great time painting the bowls we had made the previous week, and using the Kintsugi: the centuries-old art of repairing broken pottery with gold.
YWCA Canberra Clubhouse's Spring School Holiday Program will be available on our website later in the term.
You can stay updated on all our highlights by keeping an eye on our Facebook and Twitter pages. You can also read our blog and subscribe to the YWCA Canberra Clubhouse quarterly newsletter!