New Resources in the Clubhouse
The YWCA Canberra Clubhouse provides young people with a unique opportunity to experience industry standard technologies, participate in STEAM activities, and work alongside adult mentors, which ultimately develops the skills and attributes necessary to create a brighter future. It is essential that we equip our young people with the skills that they will require for the jobs of the future, and ensure that no one is left behind.
Now the fresh new school year has commenced, we have had the opportunity to use some of our new equipment that was recently purchased. Hands Across Canberra has provided the Clubhouse a grant to help us continue our great work for the Canberra community, focusing on those directly impacted by a lack of access to industry standard technologies. We were also able to purchase this new equipment with the generous donations made to YWCA Canberra's End of Financial Year Appeal. YWCA Canberra Clubhouse is so appreciative of the support our Canberra community has shown, and would like to showcase how meaningful it has been to the young people who access the Clubhouse.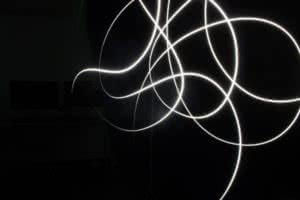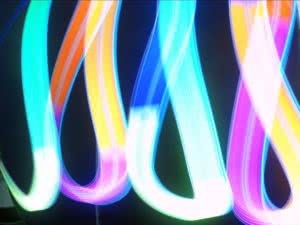 Using both the Sigma AF 70-300/4-5.6 DG Macro Lens for Canon, and the GoPro Hero 5, Clubhouse members created some very  interesting pictures, commonly known as 'light paintings'. With guidance from YWCA Canberra staff and a Clubhouse mentor, members ensured the room was as dark as possible, and experimented with different ISO levels and shutter speeds to make these creative photos. Once they had tried and tested many options to get it right, they then thought to download an app on a smart phone to change the colour of the screen. This resulted in a very cool effect.
Clubhouse members have been mesmerised by the Korg Kaossilator Pro Plus + Dynamic Phrase Synth, and the infinite possibilities of tracks that can be made. They have watched tutorials on YouTube about the many functions and learned how to adjust the octave, key, tempo, and number of beats, as well as loop sounds, layer tracks, and save their work onto an SD card. This is a new medium of creating music in the Clubhouse, and members understanding of music composition has expanded exponentially. The music created by members has been truly amazing, and we plan on using the tracks in future videos.
Watch the Synthesizer in action.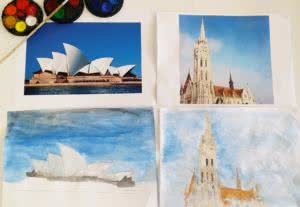 Visual art has been enhanced in the Clubhouse with the addition of our new A3 LED Light Pad! Using the light pad, Clubhouse members have been able to trace over landscape pictures and re-create them into a painting, after learning different watercolour painting techniques. Next week, the light pad will be used as a backlight when creating some unique light box paper art.
Clubhouse Coordinator Annie-Lea has also donated a Lenoxx Electronic Keyboard to the space, and this week a couple of Clubhouse members worked on learning some music with the help of YouTube tutorials.
Watch Zoe playing 'How Far I'll Go'
Through the power of the Canberra community's generosity and in the spirit of equality, the YWCA Canberra Clubhouse has been able to continue to work towards bridging the digital divide in Canberra, thank you.
Every day you can stay updated on all our highlights by keeping an eye on our Facebook and Twitter pages. You can also read our blog and subscribe to the YWCA Canberra Clubhouse quarterly newsletter!