Clubhouse Disc Golf and Australian War Memorial Visit
By Lach Howarth
Featured Image: Angus, age 13, tees off at the 2nd hole at the Eddison Park Disc Golf Course.
The Clubhouse January 2017 School Holiday Program is well underway! With the first week (Jan 3rd – 7th), our crafts week, having finished, we started the 2nd week with an excursion day! We started at Eddison Park for a 9 hole disc golf round. For those who haven't heard of disc golf before, it's the same concept as regular golf, but instead of hitting a ball in to a hole in as few strokes as possible, you throw a frisbee in to a specially designed basket in as few throws as possible.
Three members came along and tried out disc golf for the first time at the course in Eddison organised by the ACT Disc Golf Club. All three participants really enjoyed the sport (the staff did too!) and are keen to continue playing outside of the Clubhouse. Ryan, aged 13, had a fantastic first round throwing just 6 over par on the front 9 of the red course with Tom and Angus not far behind! Ciara also got in to the swing of things as can be seen! (note the disc flying!)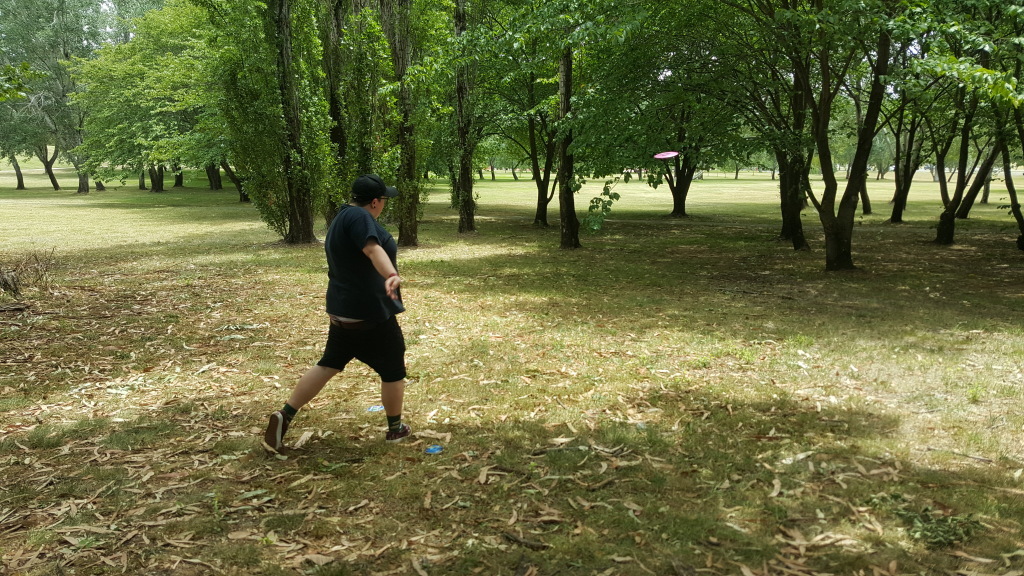 Just as we were finishing on the 8th hole (a monster par  5!) the rain started coming down. We managed to finish off the 9th hole before deciding that the rain was getting too heavy. We then drove out to the Australian War Memorial to escape from the rain.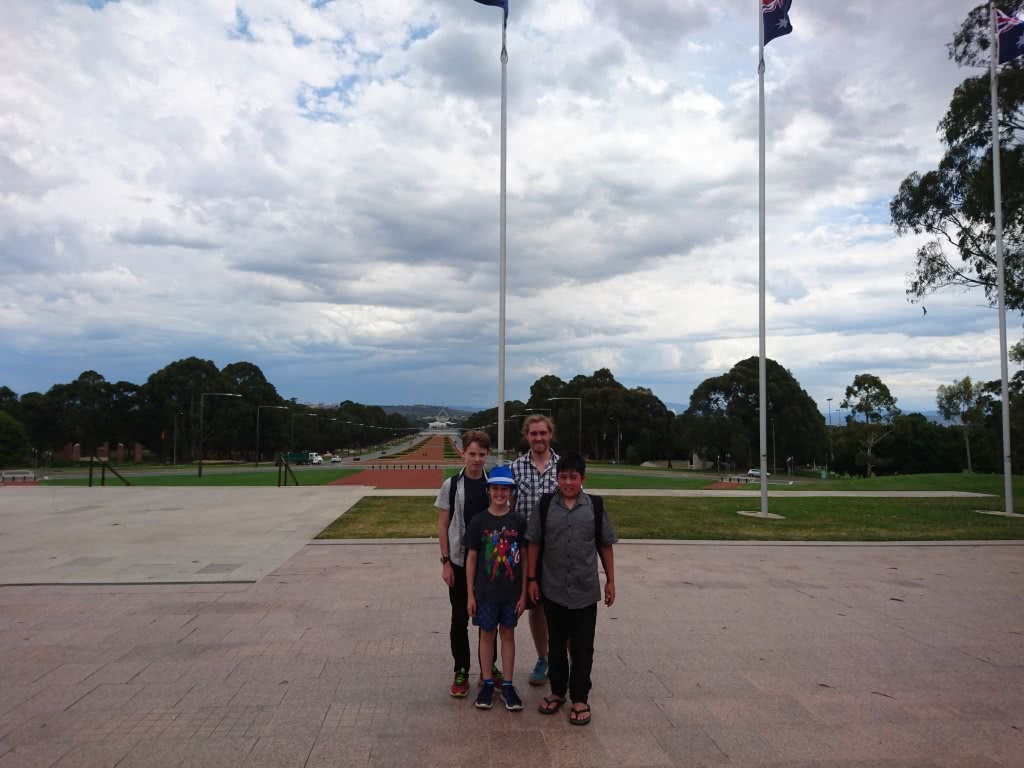 It was interesting to see the changes in technology and science that conflict and war has driven. There were some interesting discussions around the Cold War and how much technology changed over it's course. Overall it was a fantastic day with all participants and staff having a great time and keen to do it again next holidays!